Amplifying brands with analytics
We create plans for maximum impact
Insight is everything. We develop strategic insights based on audience segmentation, personas and research to give your team and ours the tools to build an effective brand and experience for your market.
Planning begins by defining your audience, understanding their needs, determining their journey and outlining opportunities. From there, we craft data-driven playbooks to build campaigns and ensure success.
Launching a new product or campaign has many moving parts. We help coordinate communication with internal teams and plan a systematic, step-by-step launch of products, digital experiences and campaigns.
Journey maps are invaluable for understanding the customer's experience. We research every touchpoint and put them in context to optimize an experience or plan a new path for success.
Our full-funnel approach focuses on customer analysis so we can optimize toward awareness, consideration and conversion — and target the right message to the right audience.
Your audience consumes brands in the retail environment, through apps, in digital advertising and in ways we haven't yet imagined. Thinking through your brand in an omnichannel world is pivotal to exposure and adoption.
When it comes down to it, you want to drive sales at the store. We design hard-hitting retail strategies using apps, connected products, in-store placement and digital ads to convert your leads into sales.
We tell stories with data, changing the question from "What happened?" to "Why did it happen?" We create tailored BI solutions for customers' data environments and mine data to design predictive and prescriptive modeling.
Powered by partnership
We use best-in-class tools from leading companies to maximize outcomes for your brand
Our business intelligence platform is built to work seamlessly with your existing technology, leveraging data at cloud scale in record time.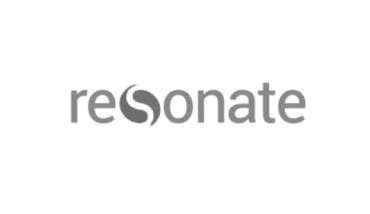 Target DNA mines rich data, powered by Resonate. Resonate uses AI and machine learning to get a granular, highly predictive understanding of your audiences.
In partnership with Big Chalk Analytics, we deliver data visualizations, dashboards and predictive analytics, including mix and attribution modeling.